Denison Job Corps Center

 ➥  Projects  ➥ 

Denison Job Corps Center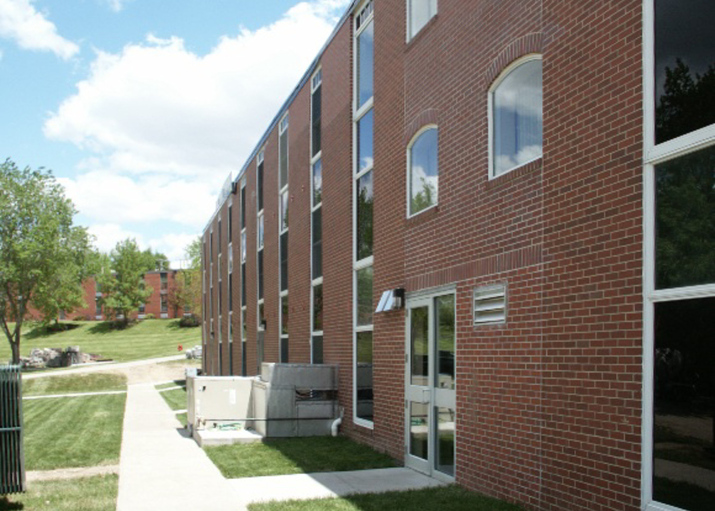 The Boeck Building had been previously gutted and left unattended for eight years. Both its roof and foundation leaked; it had cracked masonry walls and rotted framing left in place. KHA designed dormitory rooms for 104 students, a culinary arts vocational education kitchen, a dining hall, an electrical vocational education shop, and various other vocational education class-rooms and office spaces for students and staff.

The design brought the 3-story, stepped facility up to current building and fire codes, and included the design of an elevator to make the building entirely accessible to the handicapped.

Very low existing floor-to-floor heights presented big challenges relative to the design of HVAC, fire sprinkler piping, and lighting systems. Significant coordination for location of these utilities was required. The condition of the existing building required numerous repairs - at floor and wall framing, the roof, some windows and doors, and stairways. The slab-on-grade floor required mud-jacking and the elimination of ground-water infiltration.

Reconstructed stairwells were designed to provide easy access between floors and fire exit access. Occupancy separations between classrooms (business occupancy) and dormitory areas (residential occupancy) required fire-rated partitions.