Offutt Air Force Base - Hanger Improvements

 ➥  Projects  ➥ 

Offutt Air Force Base - Hanger Improvements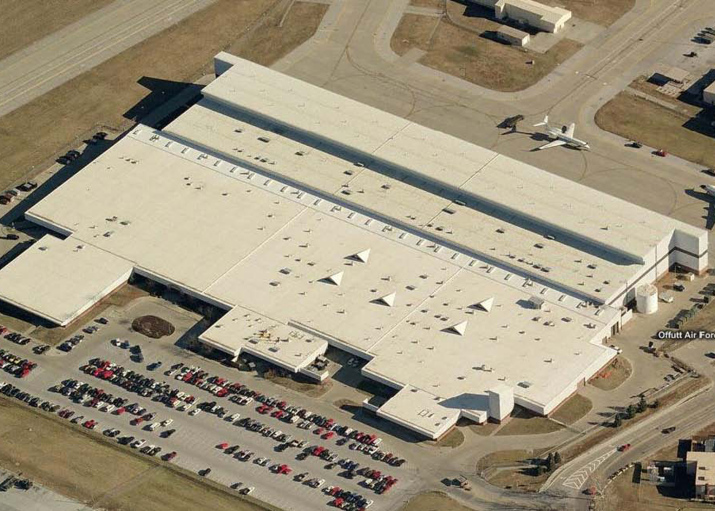 These projects update two older aircraft maintenance hangars and re-roof another, newer hangar. The existing deteriorated operating hangar doors on the older hangars (B-492 & B-493) were replaced. The aircraft fuselage openings were specifically designed to fit two different aircraft at the two separate buildings. Some of the building's metal fascia and siding material was also replaced, along with concrete slabs at the door track area.
Hangar B-493 also received 2 new flight simulator facilities, one on each end of the open bay area. KHA designed these two simulator bays, each with its own full-motion flight simulator, computer facility, repair and maintenance areas, offices, debriefing rooms, and contractor work areas. The simulator facilities were designed to allow proper clearance for the aircraft engines to be maintained, with the aircraft pulled into its normal position in the hangar. AFFF fire suppression equipment (cannons) were relocated as a result of the reconfiguration of interior construction. Storage for "Cadillac" mobility crates for the 45th Airborne Squadron was also designed into Hangar 493.
Hangar B415 received a new roof over approximately 6 acres of building.  The Air Force wanted a complete replacement of a failing standing seam metal roof.  KHA recommended replacement of the roofing using a PVC heat-welded membrane with vertical ribs welded on to have the appearance of a standing seam roof.  This material and technique required approval from Air Combat Command Headquarters, as the prevailing material of choice for this type of roofing is standing seam metal.  This building, however, is so large, and has so many roof penetrations, that the standing seam was destined to move around and become leaky at all the penetrations.  At a cost substantially less than the original budget, this roof is providing reliable water tight protection, and an appearance that resembles the metal roof.