Fort McCoy - Family Housing

 ➥  Projects  ➥ 

Fort McCoy - Family Housing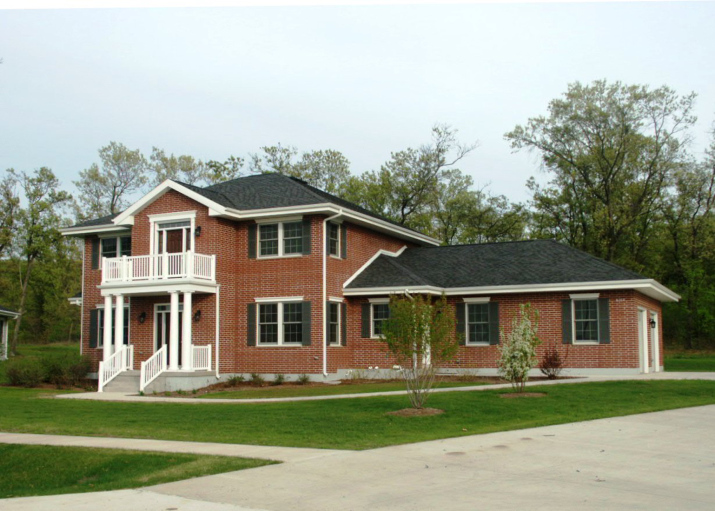 Situated on a former cantonment area for the US Army at the south side of the base, this housing area is a replacement for existing units that have outlived their usefulness. These houses are for commissioned and non-commissioned officers and their families. The project design includes several design charrettes, conducted at the site with the users, the housing management, the base engineering staff, and the military leadership.  The project design was split into 4 phases, with a total of 102 separate homes.
Extensive site design was done to allow the existing wooded area to remain around the houses as much as possible. Trees that were good specimens were identified and included on the topographic survey. The resulting site layout and grading design was careful to save these trees. Common neighborhood features like entry signage, walking paths, bus stops, and play areas were designed into the overall site plan.
The site development is designed to convey a sense of wooded suburban neighborhood atmosphere. The street winds through the site in a natural way that follows the original contour of the site. The pavement does not have curbs, and the runoff is dealt with in a low-intensity manner to avoid collecting and moving large quantities of storm water which causes erosion on the extremely sandy soil.  Tot lots, bus shelters, and walking trails are designed throughout.  
The homes are designed to provide an open contemporary floor plan that allows for flexibility for different family's lifestyles, and is in tune with modern family living. Due to the extremely cold winter temperatures, there is a separate arctic entry which allows the family to come and go without gusts of cold air entering the home. Full basements are included to allow places for children to play in the wintertime when they cannot go outdoors. Some units are designed to be able to be adapted for use by a handicapped person.