Nebraska Furniture Mart Data Center

 ➥  Projects  ➥ 

Nebraska Furniture Mart Data Center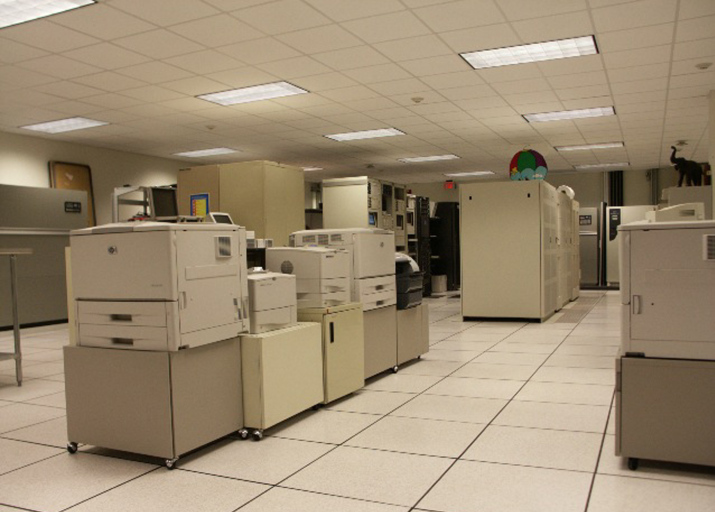 Nebraska Furniture Mart has stores and offices offices in Omaha, Des Moines, Kansas City, and Dallas.  As the company has grown, their need for data center functions has been expanding as well.  At one point, it was determined that the existing footprint and location of the main data center were not aligned with NFM's needs, and we were asked to design a relocation of the data center.
Akin to a "brain transplant," this project required re-wiring the backbone for the entire network of com and data closets, along with a new, advanced data center, security center, and Applied Software Development suite.  A great deal of planning and careful incorporation of the necessary technologies went into this project.  The move was done on an Easter Sunday weekend, using borrowed hardware to match the equipment they were using.  The move went without a hitch.  They were up and running without losing any sales time.
Today, fiber optic cabling, with communications closets in decentralized locations, distribute the signals throughout the 62 acre campus. There is a redundant ring loop feed system, and backup generator power for all buildings. Internal distribution of power to all buildings is now privately owned by NFM, using one electric meter for all buildings. Currently, there are satellite data center facilities at all their remote locations, all connected by a SONET Ring.  The latest data center we have designed is the one for their Dallas facility, which will open in 2015.