Minot Air Force Base - FY10 and FY12 Dormitories

Minot AFB, ND
 ➥  Projects  ➥ 

Minot Air Force Base - FY10 and FY12 Dormitories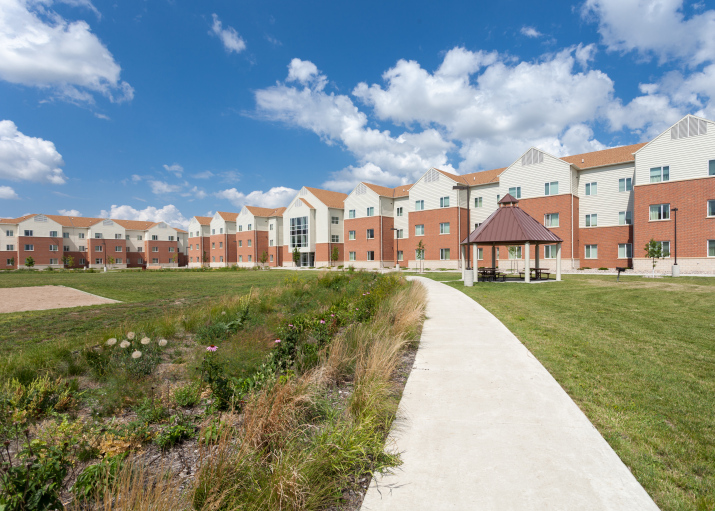 These two dormitories provide 336 Airmen with new living quarters. The designs include 42 four-person unit modules in each building, with private bedrooms and baths. Each module also includes a shared living room, kitchen, washer, dryer, full-size refrigerator, cooktop and microwave. A unique feature of these new dormitories is the use of geothermal well system to provide heating and cooling. This energy conservation feature allows each resident to have their own heating and air conditioning controls.
The exterior materials comply with the Base's Dormitory Master Plan, in order to create a campus-like fell for the Airmen while stationed at Minot. The central courtyard layout for this group of new dormitories includes a soccer field, basketball court, sand volleyball court, fire pit area, numerous sitting areas, bicycle racks, and a covered pavilion for outdoor cooking.
The FY12 Dormitory was submitted to the US Green Building Council by the Contractor and received LEED Silver Certification.