Minot Air Force Base - Missile Procedures Training Operations Facility

Minot AFB, ND
 ➥  Projects  ➥ 

Minot Air Force Base - Missile Procedures Training Operations Facility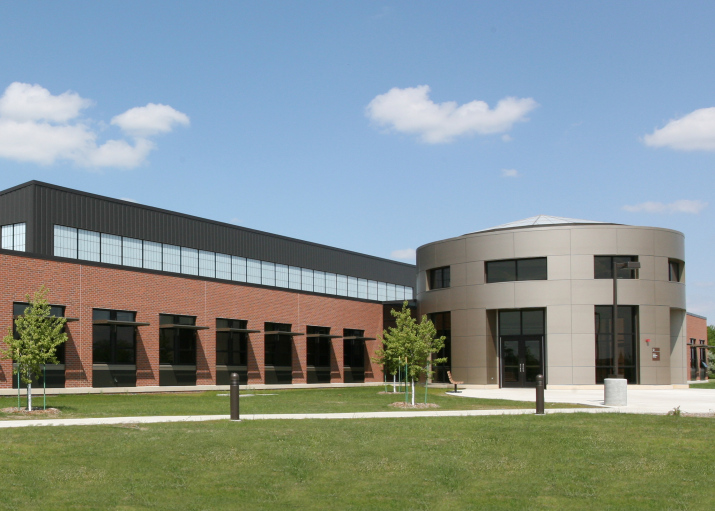 This 25,000 SF facility consolidates several geographically separated functions into a single facility. This increases mission efficiency, decreases risk associated with transporting classified materials, and updates the overall quality and effectiveness of missile operations and training functions at Minot AFB.
This project is Phase I of a two phase project for the facility, and provides space for the 91st Operations Support Squadron, pre-deployment briefing rooms, simulators, and warehouse areas for missile food service operations and non-food storage. The future Phase II project will complete the consolidated Missile Operations Complex by providing administrative areas for each of the three missile squadrons and the 91st Operations Group Staff. The overall facility when completed will accommodate approximately 60 full-time personnel, plus up to 50 additional visitors who will train at this facility.
The building has face brick veneer to match existing Base structures, with composite metal panels utilized at the main entry rotunda. A portion of the roof is raised to provide clerestory light into the building interior. This raised element incorporates translucent wall panels and metal siding panels, with an adhered PVC roof membrane.
This project was submitted to the US Green Building Council by the Design-Build Contractor and has received LEED Gold Certification.