Elemental Scientific, Inc.

 ➥  Projects  ➥ 

Elemental Scientific, Inc.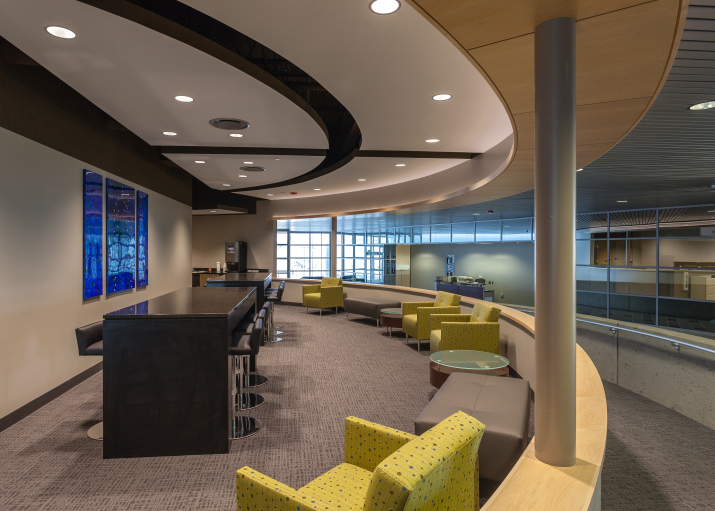 Elemental Scientific Incorporated (ESI) is a manufacturer of precision measuring and monitoring equipment for technical and medical laboratories around the world.  The equipment is robotic, and works to test effluents for the presence of heavy metals and other compounds.  The equipment is designed, prototyped, and fabricated in this facility, which also serves as the home office and assembly and shipping facility.    
This project renovates an existing vacant office building.  The layout for this fast-growing business was developed to allow for future growth within the facility.  Included in the new facility are research, product development, testing, laboratory, assembly, sales, shipping, and management.  The facility also serves as a promotional tool for the company, bringing potential customers here for presentations, seminars and training. The look of the facility is high-tech, which matches the spirit of the company's business. 
The layout is designed to maximize the amount of daylight that penetrates to the interior, and is shared by the most employees.  Visual openness is carefully planned to give expansive views throughout the facility, while still allowing privacy where desired. Energy Recovery Ventilation, added to the existing mechanical systems,  increases efficiency and provides increased ventilation for the laboratory areas.  Installation of a separate chiller and modulating valves for the mass spectrometry equipment provides proper flow to the individual units in each laboratory.